2012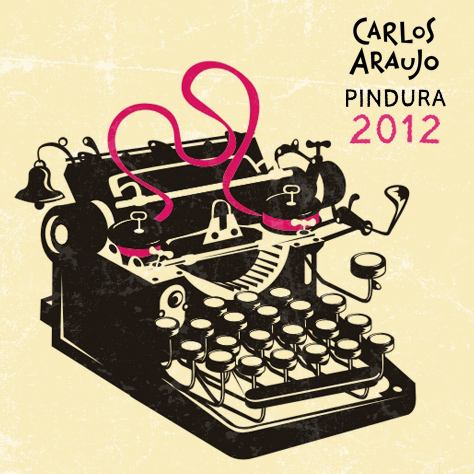 Opa! Olha o fim do ano chegando aí, apenas alguns dias depois do fim do mundo...! Curioso, não...? O calendário está chegando ao fim (acima, minha contribuição para o
Calendário Pindura 2012
) e estamos apenas a alguns dias do começo de 2013: Então é hora do tradicional post fazendo uma retrospectiva...! Relembrar os últimos doze meses em perspectiva ajuda pelo menos a vislumbrar quais as possibilidades para o próximo ano... Então vamos lá!
-------------------------------------
Hey! It seems that this year will end indeed after the end of the world...! Quite interesting, right? There are only a few days left unchecked in our calendar (Above, my contribution for the 2012 Pindura Calendar) and 2013 is near: So, it's time for the traditional post to remember what happened in the last 12 months so we can ask: Did we went forward? Where are we now? And more important: Where do we want to be in the next year...?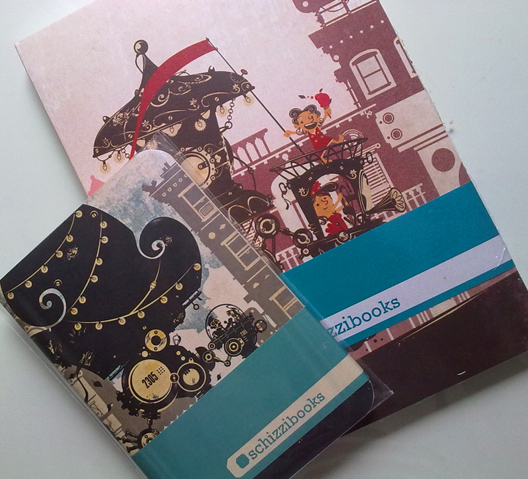 O ano de 2012 começou com o
lançamento do sketchbook "People Movers"
, pela Schizzibooks... A capa ilustrada por mim é apenas a primeira de uma série que estou chamando de Urban Walkers: Modo de transporte alternativo num cenário urbano. E - olhem só! - 2012 termina com outro produto Schizzibooks...
O bloco de desenho "Tomato Ice Cream"
! Já está
disponível no site da Schizzibooks
! Compre o seu, mas não espere muito:
o sketchbook "People Movers" já esgotou
...
-------------------------------------
2012 started with Schizzibooks releasing "People Movers"... The sketchbook cover illustrated by me is part of a series I named "Urban Walkers": Alternative transportation on mechanical legs in a urban environment. And 2012 is ending with another Schizzibook product by Carlos Araujo: "Tomato Ice Cream" drawing paper block. "Tomato Ice Cream" is available at Schizzibooks web site. If you are outside Brazil, send me an e-mail for more information on how to purchase "Tomato Ice Cream". Don't wait too long: "People Movers" sketchbook is sold out already...!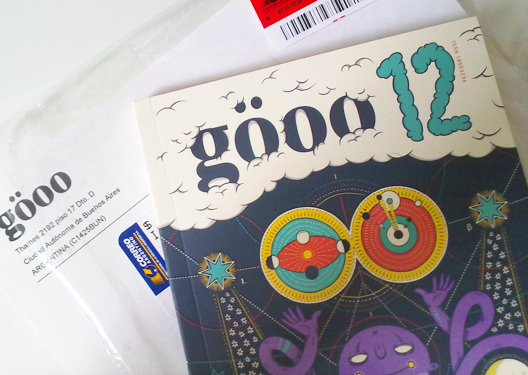 Coincidência ou não, 2012 foi o ano do
lançamento da Revista Göoo #12
. Diretamente da Argentina, a Göoo reúne em cada uma de suas edições vários artistas de todo o mundo para desenvolver um tema. Para a décima segunda edição, o tema foi "Cosmos": Astronautas, alienígenas, estranhos planetas e estrelas distantes... Abaixo, minha contribuição -
"Rendezvous"
- com o primeiro brinde intergalático... Saúde! ...Ou talvez deveria dizê-lo em espanhol...?
-------------------------------------
Göoo Magazine #12 was released in 2012. This beautiful art magazine from Argentina selects artist from all corners of the world and gives them a theme to play with. For the issue #12, the theme was "Cosmos": Astronauts and aliens, distant planets and stars... You name it! Bellow, my artwork selected by the editors of Göoo: "Rendezvous", a very first intergalactic toast... Cheers! ...Or should I say "Cheers" in Spanish...?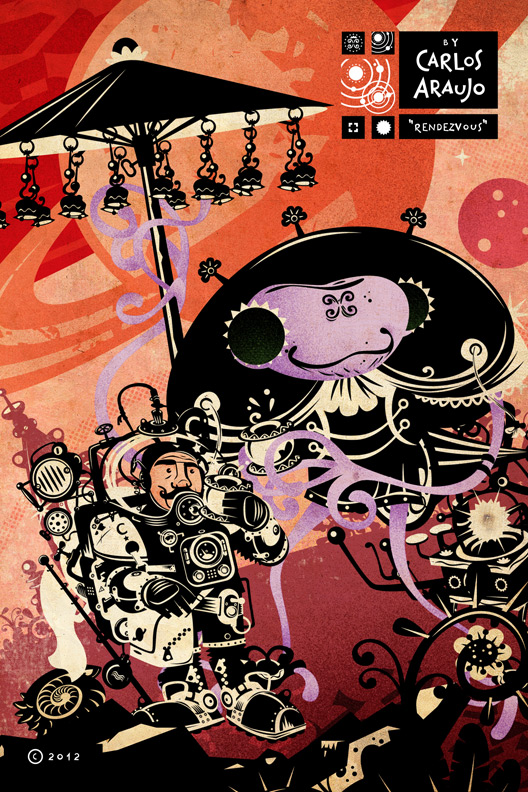 ... Em Espanhol, definitivamente...! Em 2012 tivemos o
lançamento da belíssima revista Linea Curve
, em edição bilingue, diretamente da Espanha. E tive a alegria e honra de ser convidado para participar da primeira edição - número uno - e falar um pouco sobre meu trabalho...!
-------------------------------------
... How do you say "Cheers" in Spanish...? In 2012, Linea Curve Magazine, an awesome art magazine from Spain made its debut. And Linea Curve invited me to talk a little bit about me and my work in the pages of their very first issue. It was a honor and a joy...!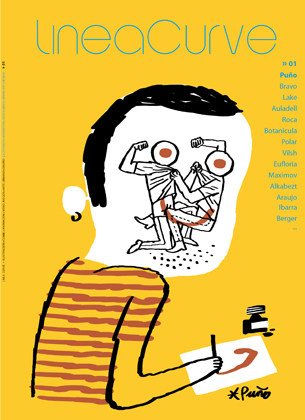 E ainda em espanhol:
Fui um dos 12 ilustradores brasileiros convidados para a "Impredecilble Gráfica Brasileña"
, exposição que buscou apresentar um retrato da ilustração brasileira para o público na Colombia, durante o Congresso Internacional de Ilustração fig.02. ¡Gracias amigos!
-------------------------------------
... Yes, I should definitely learn how to say "Cheers" in Spanish...! I was one of the twelve illustrators invited to represent Brazilian illustration in the "Impredecible Gráfica Brasileña": An art show that took place in Colombia during the fig.02 International Illustration Congress.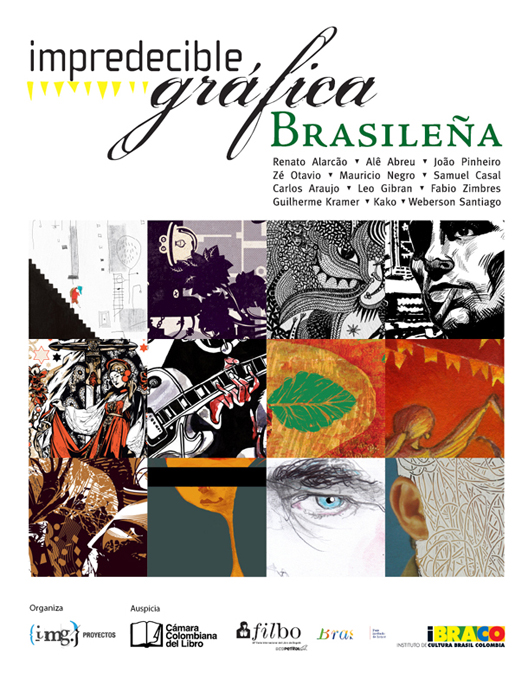 No Brasil, mais uma vez participei do IlustraBrasil, exposição organizada pela SIB - Sociedade dos Ilustradores do Brasil, e a mais importante mostra de ilustração do país. Para o
IlustraBrasil 9
, escolhi apresentar a
minha ilustra "People Movers" numa versão "extendida"
...!
-------------------------------------
My work was once again featured in the most important illustration event in Brazil: IlustraBrasil. For this year I sent an "extended version" of my "People Movers" illustration.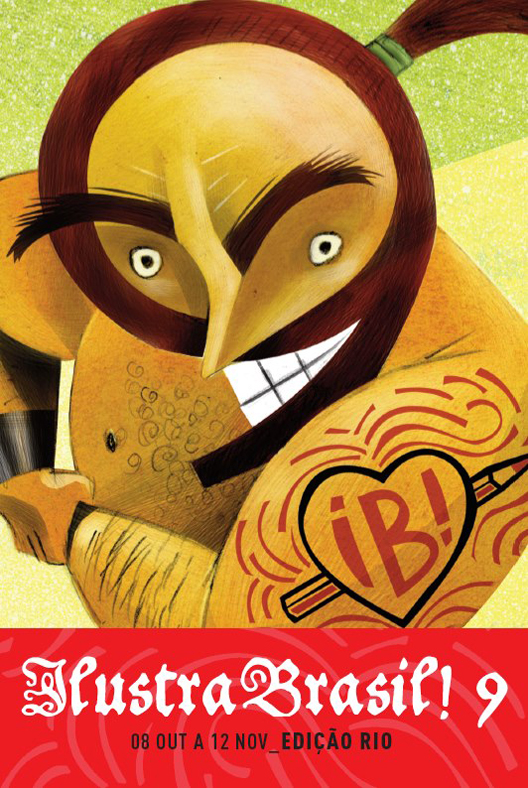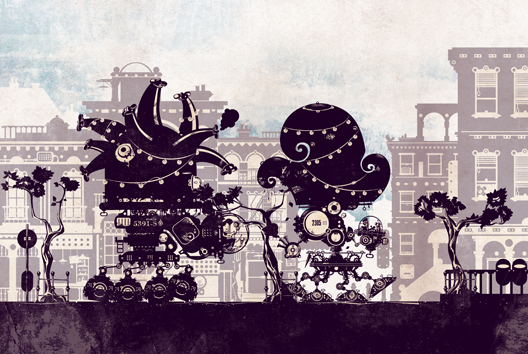 Em 2012 também foi ano de muito trabalho...! Ilustrações para didáticos, revistas e livros no Brasil e também - of course! - no exterior... Alguns destaques abaixo:
-------------------------------------
And I worked hard in 2012 as well...! Illustrations for books and magazines for clients all over the world... It's a very small world indeed...! Bellow, some of the works done this year: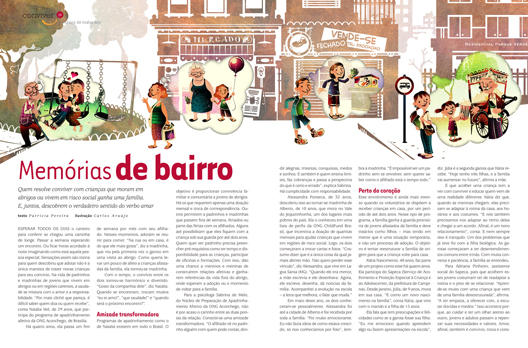 Ilustração para Revista Sorria (Editora MOL) de Outubro.
Quatro personagens que - ao passear pelo bairro onde moram - relembram pequenas histórias sobre como a vida era diferente há alguns anos...
-------------------------------------
Above, my illustration on the pages of Sorria Magazine, published by the good folks at MOL Publishing House. Here we have four characters as they walk down the street and share their little memories of the how things used to be in the neighbourhood...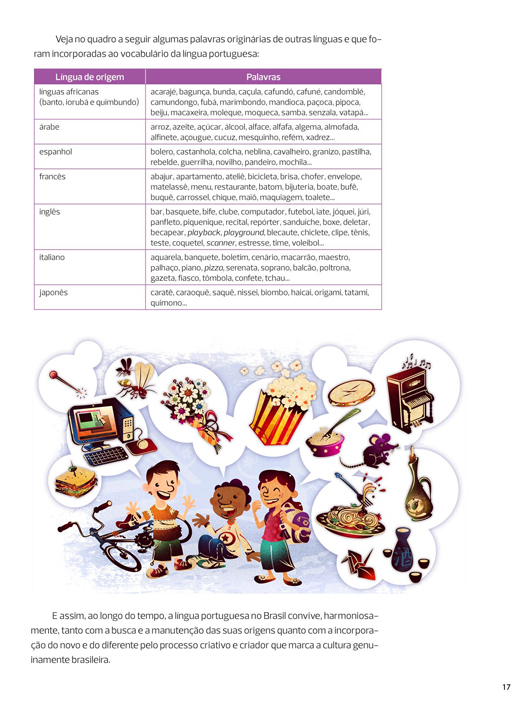 "Batendo Papo"
foi uma das
dezenas de ilustrações
que criei para a Editora Ática.
-------------------------------------
"Keep Talking" was one of the dozen of illustrations made for Ática Publishing House.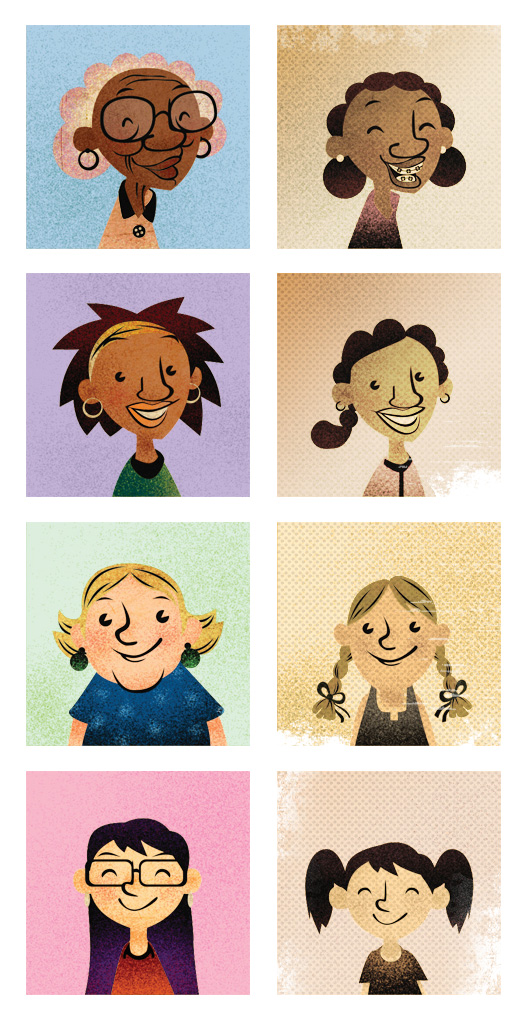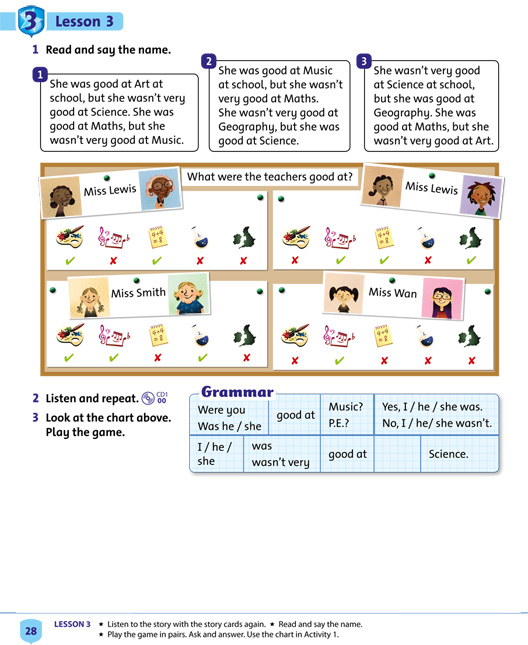 Gostei muito de criar esses personagens para os
livros didáticos da Oxford University Press
...! Acima, um grupo de Professores -
ontem e hoje, nada menos!
- e abaixo,
Profissões, Velhinhos na Praça e Acampamento de Verão
...
-------------------------------------
I had so much fun creating lots of characters for the educational books from Oxford University Press...! Above: Teachers... in both Past and Present versions! Bellow: Professions, Old Folks and Summer Camp Adventures...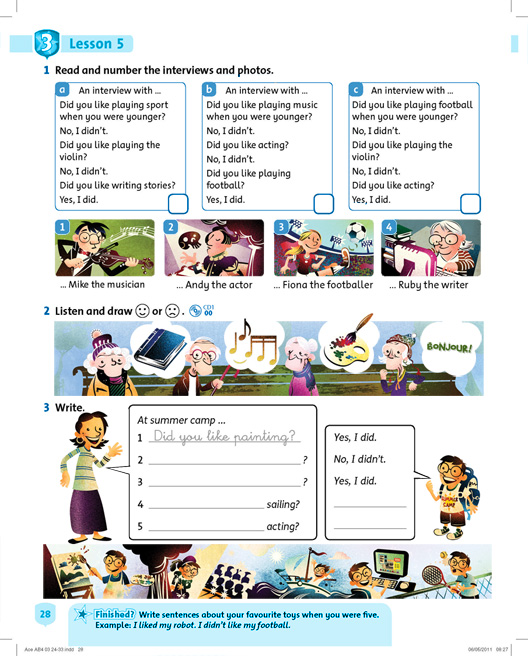 Abertura para livro didático da Editora Ática
... Uma pequena viagem no tempo, do passado ao presente...
-------------------------------------
A time travel - for a opening chapter of one of the educational books from Ática House - where we go from Stone Age to our present Information Age...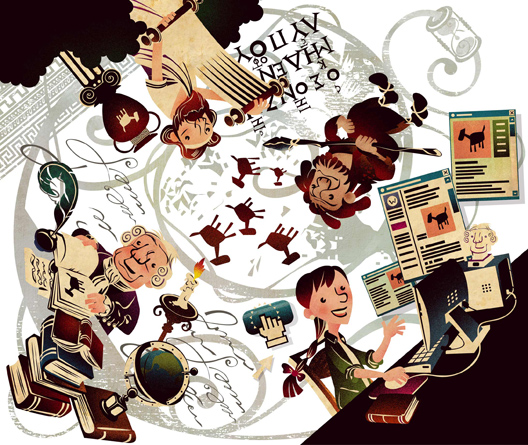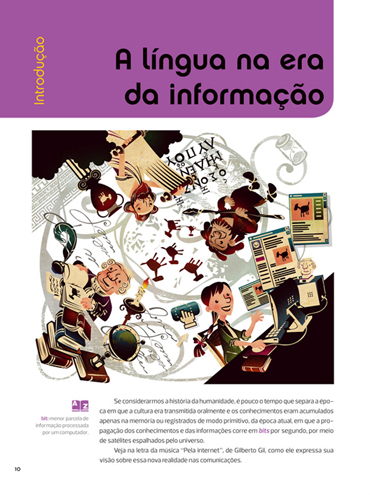 ... E, se avançamos um pouco mais, eis um possível futuro: O
"Hotel Espacial"
que criei para a
capa do CD da banda Hotelo
! Um dos meus trabalhos preferidos deste ano...
-------------------------------------
... From Past to Present... And from here to a view of a possible future: The "Space Hotel" I created for the album cover of Brazilian rock band Hotelo. Definitely one of my favorite project of 2012...!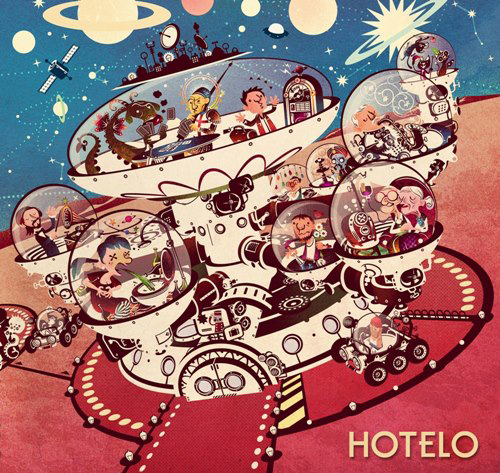 Também continuo (juntamente com outros bravos amigos ilustradores) com o Rabiscão - o tradicional encontro de ilustradores de Brasília - e que em 2012 foi oficialmente batizado como Rabiscão Ilustrado, se juntando definitivamente aos demais "encontros ilustrados". Além disso, o Rabiscão Ilustrado organizou o primeiro Behance Portfolio Review de Brasília (focado em ilusração é claro). Tem mais informações na
página do Rabiscão Ilustrado no Facebook
... Olha lá...!
Também fui convidado a
falar um pouco sobre meu trabalho no encontro DigiArts
, criado para discutir e divulgar a arte digital feita por artistas de Brasília. A palestra foi um experiência divertida, quem sabe eu possa repetir a dose no próximo ano...?
-------------------------------------
In Brazil, I was kept busy with organising the Rabiscão (A gathering of illustrators in my home town) and a very successful Behance Portfolio Review. I was also invited to talk about my work and carrer: Bellow you can me making a presentation at DigiArts...! It was fun... Maybe next year there will be more... Who knows...?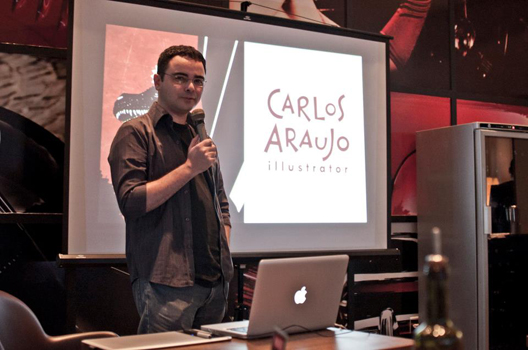 2012 começou bem:
3x3 Illustration Annual selecionou minha série de ilustrações "Bird Bikes" para sua oitava edição
, que saiu em Fevereiro (Abaixo, "Yellow Gentleman", que faz parte dessa série). E em Novembro, minha ilustração criada para a Revista Sorria, da Editora MOL,
"Fazendo o Natal" foi incluída na American Illustration 31
...!
Ah,
"Yellow Gentleman" está disponível como poster no site da Urban Arts
...! Olha lá, compre já e deixe sua casa, quarto ou cantinho mais bonito!
-------------------------------------
In February, my "Bird Bikes" series was select to be featured in the pages of 3x3 Illustration Annual 8. Bellow you can see one of the artworks selected: "Yellow Gentleman" (Available as a hi-quality poster at Urban Arts)
And in November, my illustration "Making Xmas" (Made for Sorria Magazine) was chosen to be part of American Illustration 31...!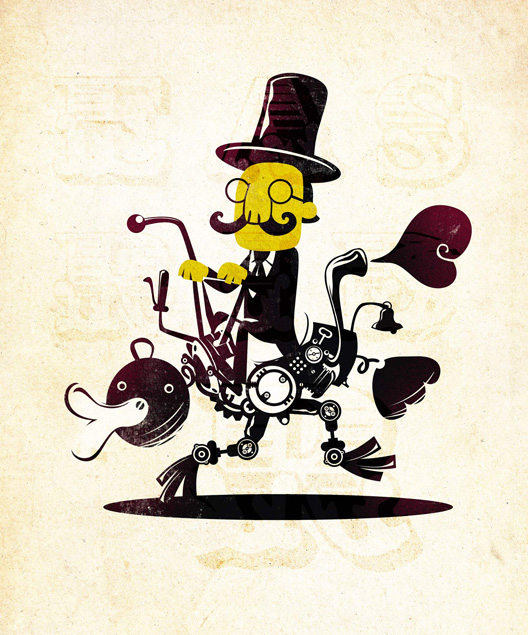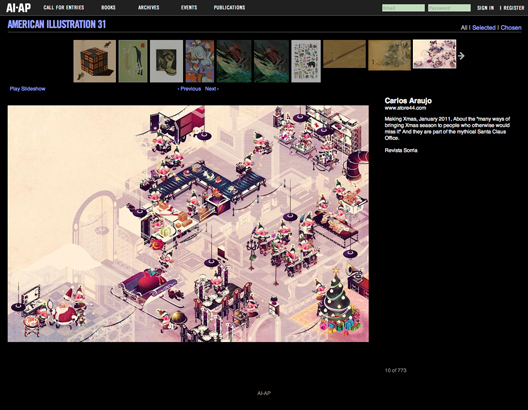 Sim, foi um ano intenso e - às vezes - tenso... Mas, veja pelo lado bom: Já está acabando...! Um novo ano com 365 oportunidades está chegando! Hora de planejar e de ajustar o curso... Hora de se preparar para descobrir novas possibilidades e horizontes. Aproveite que o mundo não acabou e seja o cronista -
aquele cara encarregado de registrar o que acontecia em cada viagem marítima
- de sua própria aventura. A vida parece ser isso mesmo, um navegar em águas inexploradas, buscando um mundo novo e repleto de promessas...!
-------------------------------------
Yes, my friends... The year 2012 was intense! But it's almost over... A new year is right around the corner with 365 opportunities waiting for everyone...! It's time for planning, for adjusting the course... It's time to be prepared to discover unsuspected possibilities and new horizons. The world did not ended! It's about time being the chronicler of your own adventure. Life seems to be like sailing in unexplored and mysterious waters, always looking for that new world full of promises of exciting times...!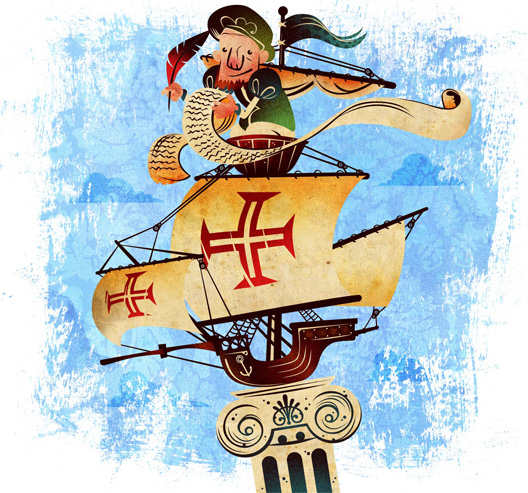 Mais ilustras:
silbachstation.com (em Português)
-------------------------------------
More illos at: silbachstation.com (in English)
Twitter
Flickr
Facebook
Marcadores: news
Tweet