Pindura 2012 Calendar

Aqui estamos, faltando poucos meses para o ano novo de 2012... Talvez seja o último antes do fim dos tempos ou seja lá o que diz a previsão atribuida aos Maias... Então, o que você deixaria enterrado no quintal para ser descoberto no futuro...? Esse é o tema do belo
Calendário Pindura 2012
!
-------------------------------------
Well, here we are, only two months away from the year 2012... Peharps you already heard about how this is going to be our last year before the end of the world as we know it or whatever the Mayans predicted for the next year... So, what do you would left burried in your backyard to be discovered in the future...? This is exactly the theme of the gorgeous Pindura 2012 Calendar!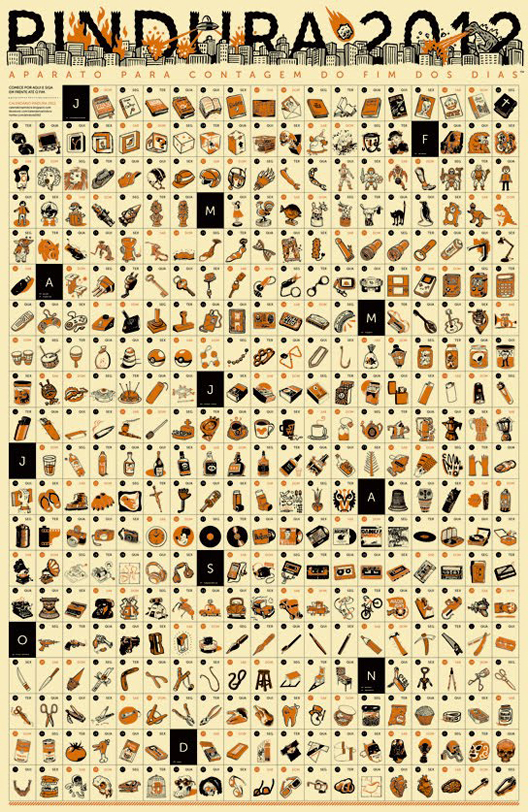 Cada dia do ano tem um espaço para um objeto - livro, lanterna, garrafa entre muitos outros - que representa parte de tudo que restou da civilização humana pré-2012. O resultado é um belíssimo calendário, no formato de poster, com arte criada por 181 artistas do Brasil e do exterior...
E um desses artistas sou eu! No calendário, cada objeto é bem pequeno, então segue uma previa em tamanho grande da minha contribuição para o
Pindura 2012
...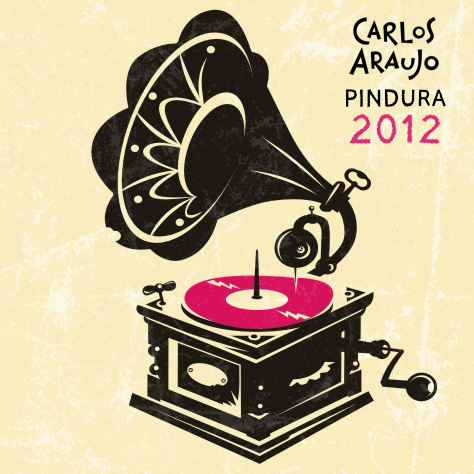 In this amazing calendar, each day of the year has a slot with a different object: A book, a flashlight, a bottle and many, many others... They are all that remained from human civilization before the end of world. The result is a luxuriously illustrated poster sized calendar with artwork created by 181 artists...
And I'm one of them! Each object is quite small, so here you can see a bigger preview of my contribution to Pindura 2012...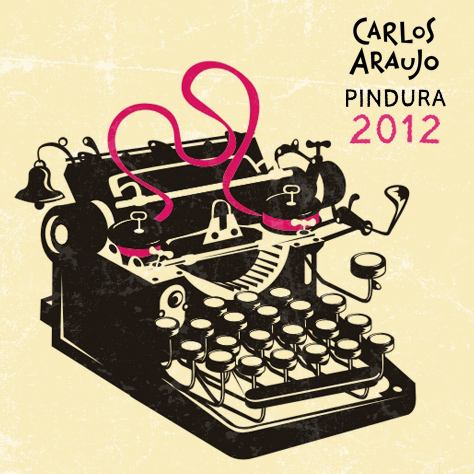 Esse mais novo "Espetáculo Gregoriano" estará disponível a partir do dia 30 de Outubro. O lançamento em Brasília será no
Mercado Cobogó
, 704/5 norte, no próximo domingo (30 de outubro) a partir das 14 horas. Maiores detalhes, no
site do Calendário Pindura 2012
!
Só não se esqueça de garantir o seu calendário... Antes que o mundo acabe!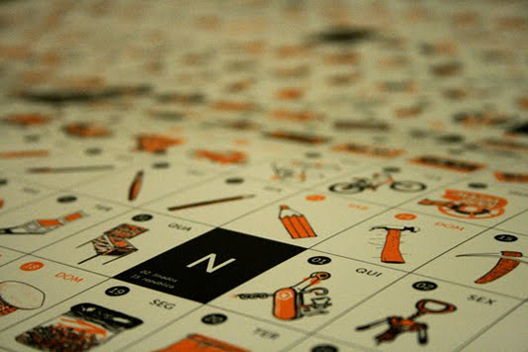 This latest "Gregorian Extravaganza" will be released on October 30th and you can find more info about it in the Pindura blog!

Grab yours before the world ends!
Twitter
Flickr
Facebook
Marcadores: gallery 01, illos, news, pindura 2012
Tweet