Crônicas | Chronicles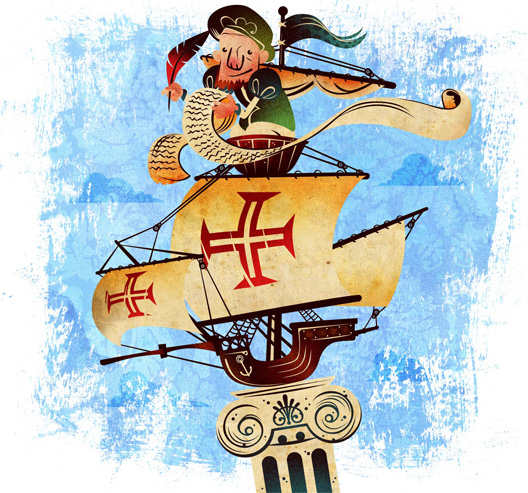 "Crônica" vem do grego "Khronica" e que tem sua origem na palavra "Khronos", que significa "Tempo"... Pero vaz de Caminha era o cronista encarregado de registrar tudo o que acontecia durante a viagem marítima de Pedro Álvares Cabral.
Essa ilustração foi criada para uma série de didáticos da Editora Ática. E ainda tem mais ilustrações com o tema "tempo" clicando
aqui
,
aqui
e
aqui
.
E, sobrando tempo, veja mais ilustras:
silbachstation.com (em Português)
-------------------------------------
"Chronicle" is a word from the greek "Khronica". And "Khronica" comes from "Khronos" which means "Time"... In the XVI Century - at least in Portugal - a Chronicler is also a person whose work consists of writing down everything that happens during sea voyages.

This illustration was made for a series of educational book from Ática Publishing House. And you can see more time-related illos by clicking here, and here and here.
More illos at: silbachstation.com (in English)


-------------------------------------
Twitter
Flickr
Facebook
Marcadores: Didáticos, educational book, gallery 02, illos
Tweet