Questões da Vida Corporativa | Corporate Life Questions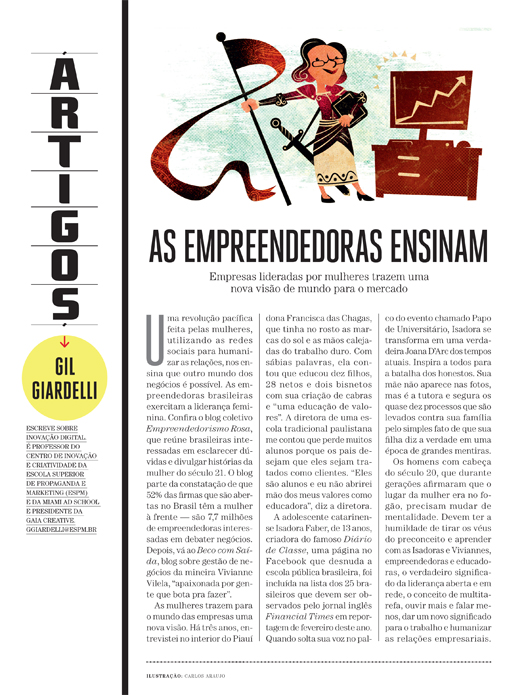 Ilustrei cinco artigos para a
edição de Abril da Revista Você S/A
: Fiz esses personagens - pequenas "criaturas" dentro do mundo corporativo - envoltos em diversos temas, tais como liderança feminina (também foi tema da capa), mentiras no dia-a-dia da empresa, produtividade prejudicada por dívidas, mulheres competindo entre si e a eterna necessidade de manter-se atualizado diante do perigo de se tornar obsoleto... Acima, uma líder - "uma Joana D'Arc dos tempos atuais" - mostra o caminho...
-------------------------------------
Last month edition of Você S/A (A corporate magazine published in Brazil by Abril) featured five articles illustrated by me. I made these five little "creatures" in "adventures" involving brave women leaders, petty lies in the office, personal debt and productivity, women competing against women and the eternal necessity of being up to date when the other option is becoming a fossil... Above "a modern Joan of Arc" shows the way...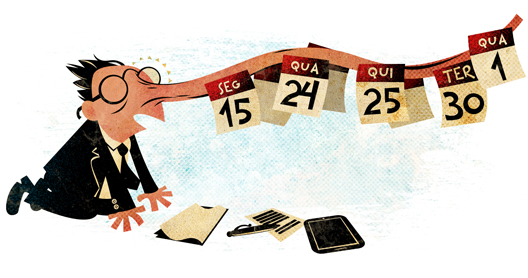 Ilustração para o artigo "Mentirinhas do Dia"...
-------------------------------------
Illustration for an article titled "Daily Life Petty Lies"...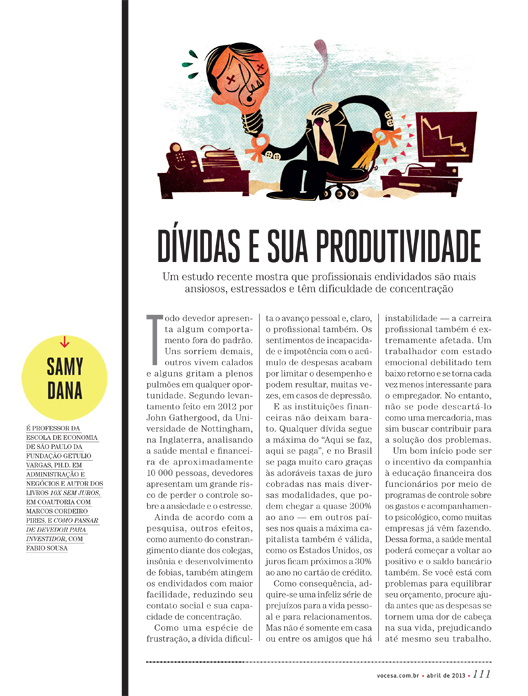 Acima, a produtividade vai embora quando a cabeça do executivo está cheia de preocupações no lugar de idéias...
-------------------------------------
Above, productivity is gone when ideas are replaced by worries about personal debt...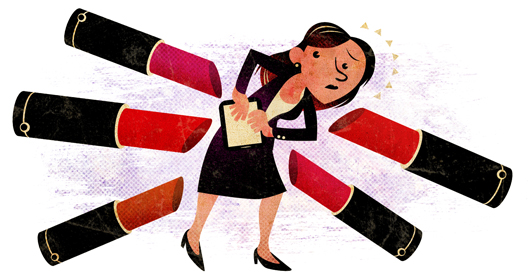 As duas últimas: A competição às vezes feroz entre mulheres e um personagem diante do clássico dilema "Evoluir ou não evoluir... Ai, ai... Eis a questão!" que me pareceu adequando para fechar essa série. Sim, a vida é dura no mundo corporativo...!
-------------------------------------
The last couple of illos: Women sometimes engage in fierce competition with each other and our hero is facing the classic dilema "To evolve or not to evolve... Oh, boy! That is the question!". I thought this could be a suitable ending for this series. Yes, life can be hard in the corporate world...!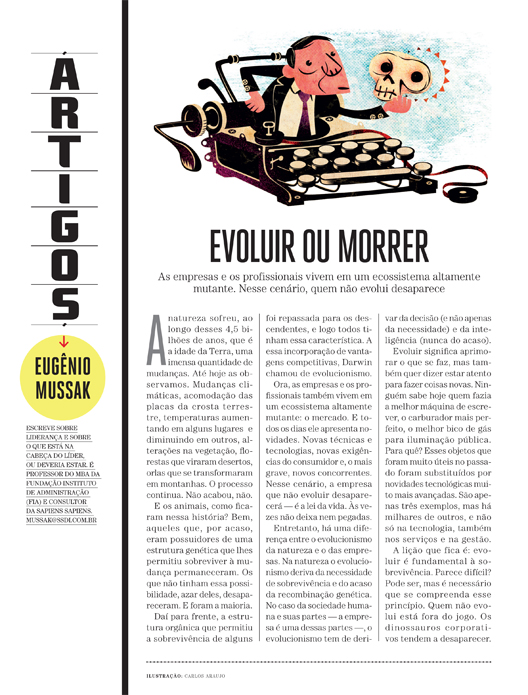 Mais ilustras:
silbachstation.com (em Português)
Para curtir:
Facebook
Para seguir:
Twitter
Para ver:
Flickr
-------------------------------------
More illos at: silbachstation.com (in English)
Like:
Facebook
Follow:
Twitter
See:
Flickr
Marcadores: editorial, gallery 02, illos
Tweet