Nova página no Facebook | New Facebook page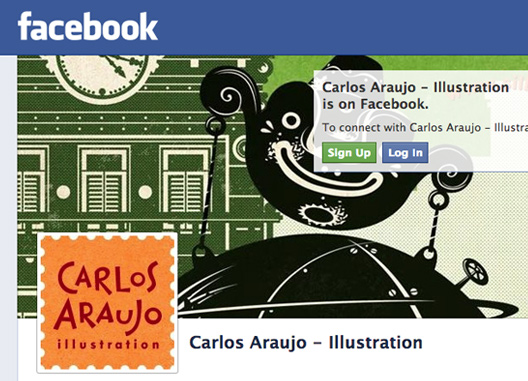 Me disseram que era bom criar uma página no Facebook apenas para as minhas ilustrações... Então, tá bom, tá criada!
Clique aqui para em seguida clicar em "Curtir"
... Não demora nada e gera vibrações positivas e boa sorte por muitos e muitos anos...!
Mais ilustras:
silbachstation.com (em Português)
Para curtir:
Facebook
Para seguir:
Twitter
Para ver:
Flickr
-------------------------------------
A lot of people told me to create a Facebook page to feature my illustrations... I decided to follow their advice and the page is now on-line! Click here to visit my FB page and don't forget to click on the "Like" Button... It will only take a few seconds but will generate good karma for you for many and many years...!
More illos at: silbachstation.com (in English)
Like:
Facebook
Follow:
Twitter
See:
Flickr
Marcadores: news
Tweet