Exposição Ilustração: A Arte nos Livros | Illustration Art Show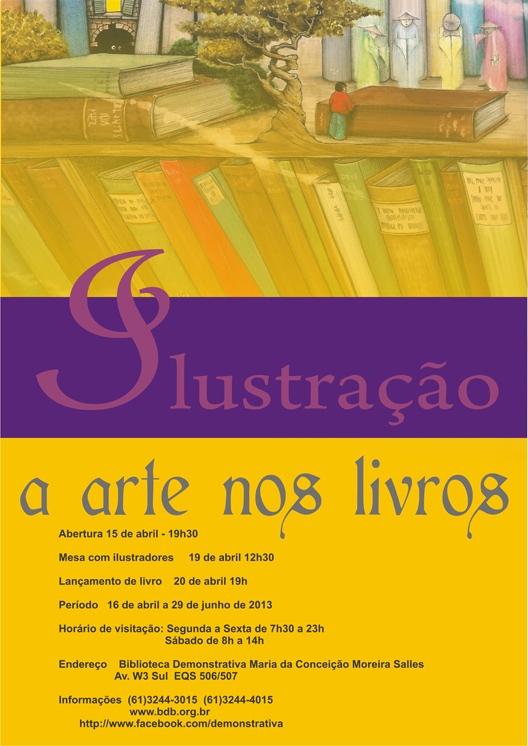 A Exposição
"Ilustração: A Arte nos Livros"
terá início em Brasília, no dia 15 de Abril, na Biblioteca Demonstrativa (506/507 Sul). Muita coisa bacana para ser vista lá!
E na Sexta-feira, dia 19, 12h30 tem
Mesa com Ilustradores
: Carlos Araujo (Yo!), Luda Lima, Fernando Castro Lopes e Walter Lara. Espero vocês lá!
Mais ilustras:
silbachstation.com (em Português)
Para curtir:
Facebook
Para seguir:
Twitter
Para ver:
Flickr
-------------------------------------
On April 15th, Brasília will have the Art Show "Illustration: Art on Book"! There will be lots of awesome stuff to be seen at Demonstrativa Library (506/507 South)...!
And on April 19th, I will be talking about illustration in company of other talented fellow illustrators (Luda Lima, Fernando Castro Lopes and Walter Lara). It will be awesome! If you are in Brasília, don't miss it!
More illos at: silbachstation.com (in English)
Like:
Facebook
Follow:
Twitter
See:
Flickr
Tweet