Schizzibooks 3: "Big"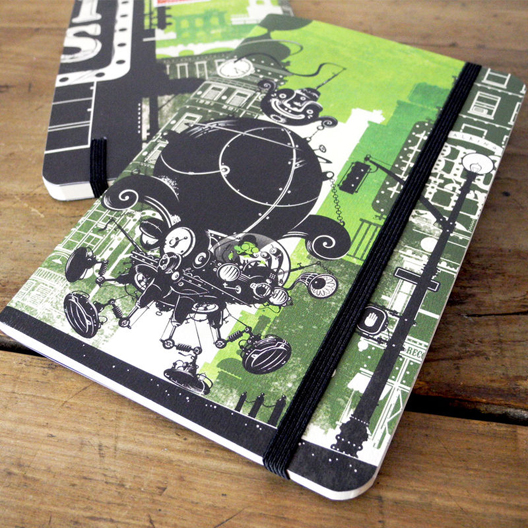 Já está disponível o mais novo sketchbook ilustrado por mim:
"Big"
, produzido pela Schizzibooks e com as seguintes dimensões: 13cm x 20 cm. São 120 Páginas, miolo em papel Pólen Soft 80g/m² - sem pauta. Trata-se de uma edição limitada com exemplares numerados... Ou seja, um dia acaba!
-------------------------------------
A new sketchbook with cover illustrated by me is now available: "Big", produced by the good folks at Schizzibooks - 5 inches x 8 inches - is... well... big! In this special, limited edition product you will find 120 pages ready to be filled with wonderful drawings, doodles, sketches, annotations... You get the picture...!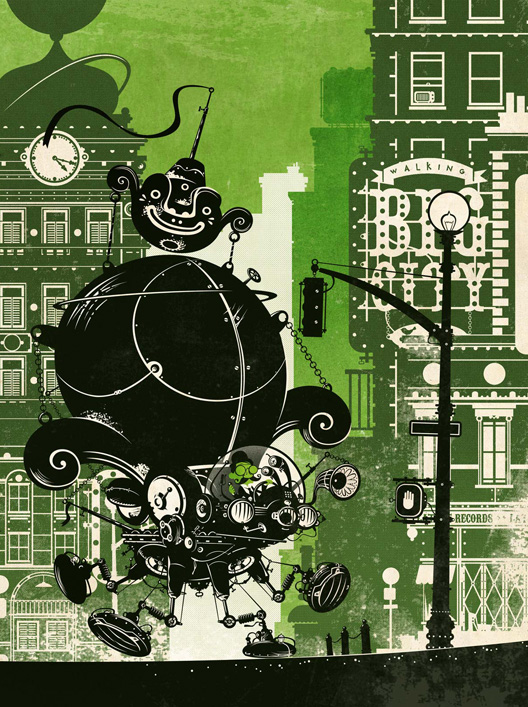 A capa do novo Schizzibook segue a mesma linha dos produtos anteriores, integrando a
minha série de ilustrações "Urban Walkers"
: Veículos mecânicos de quatro patas que circulam pela cidade. Assim como os anteriores, a ilustração da capa continua na quarta-capa, formando uma imagem panorâmica.
-------------------------------------
The new sketchbook cover is also part of my "Urban Walkers" Series featuring gargantuan four legged mechanical vehicles that roam around the city. And like the previous Schizzibooks, "Big" is a wraparound cover!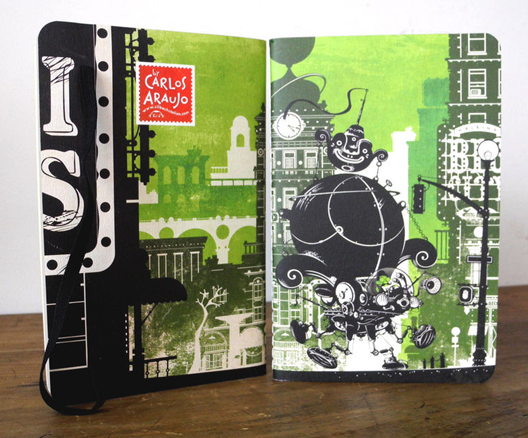 Você pode comprar o seu sketchbook
"Big"
na loja da Schizzibooks
. Garanta logo o seu, pois os produtos anteriores -
"People Movers"
e
"Tomato Ice Cream"
- já se encontram esgotados... Acho que não vai demorar muito para esse também se tornar um "ítem de colecionador" também...!
-------------------------------------
You can buy your "Big" sketchbook at Schizzibooks on-line store! Be sure to not miss it because the previous Schizzibooks - "People Movers" e "Tomato Ice Cream" - are sold out... I suspect that it wont be long until "Big" becomes a collectors item too...!
(Fotos: Schizzibooks)
Mais ilustras (e veja também a imagem completa de
"Big"
!):
silbachstation.com (em Português)
Para curtir:
Facebook
Para seguir:
Twitter
Para ver:
Flickr
-------------------------------------
(Photos: Schizzibooks)
More illos - and also the complete version of "Big"! - at: silbachstation.com (in English)
Like:
Facebook
Follow:
Twitter
See:
Flickr
Marcadores: capa, cover, gallery 01, illos, Schizzibooks, shop, urban walkers
Tweet