Contra a Maré | Against The Tide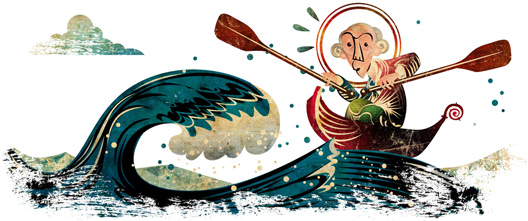 Você já teve a ingrata sensação de ser um santo remando contra a maré...?
Ilustração para Editora Ática.
Mais ilustras:
silbachstation.com (em Português)
Para curtir:
Facebook
Para seguir:
Twitter
Para ver:
Flickr
-------------------------------------
Have you ever had the felling of being a kind of saint by rowing against the tide...?
Illustration made for Ática Publishing House.
More illos at: silbachstation.com (in English)
Like:
Facebook
Follow:
Twitter
See:
Flickr
Marcadores: Didáticos, educational book, gallery 02, illos
Tweet