Direitos Universais | Universal Rights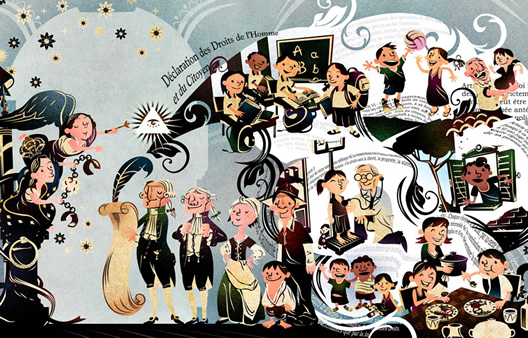 Um novo trabalho foi adicionado ao
meu portfolio
:
"Direitos Universais"
, uma ilustração página-dupla, criada para didático da Editora Ática. O capítulo "Direitos Humanos, Direitos de Todos" fala sobre como a declaração dos Direitos Humanos, na época da Revolução Francesa e sua relação com as crianças, hoje.
Abaixo, uma olhada com mais detalhes...
-------------------------------------
A new piece was added to my portfolio page: "Universal Rights", a double-page illustration created for a series of educational books from Ática Publishing House. The book chapter tell us about how the Declaration of the Rights of Man and of the Citizen, signed centuries ago during the French Revolution, made possible a better world for children today.
Bellow you can see a little more detail...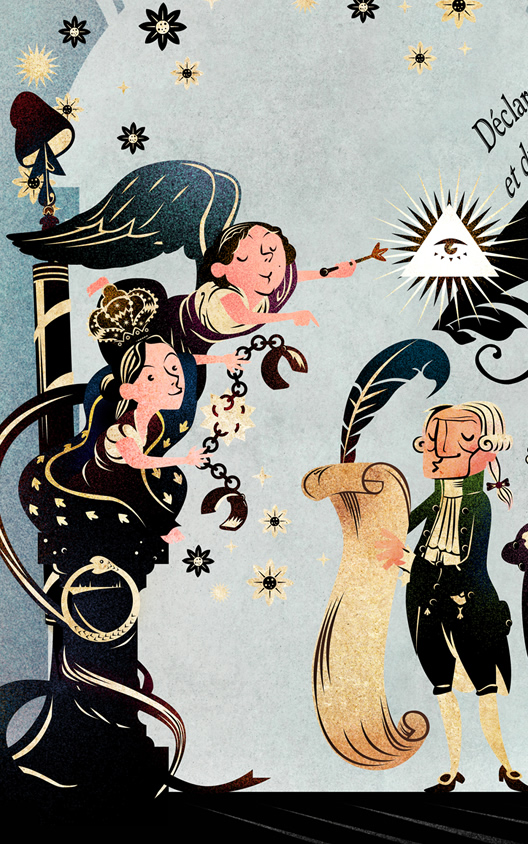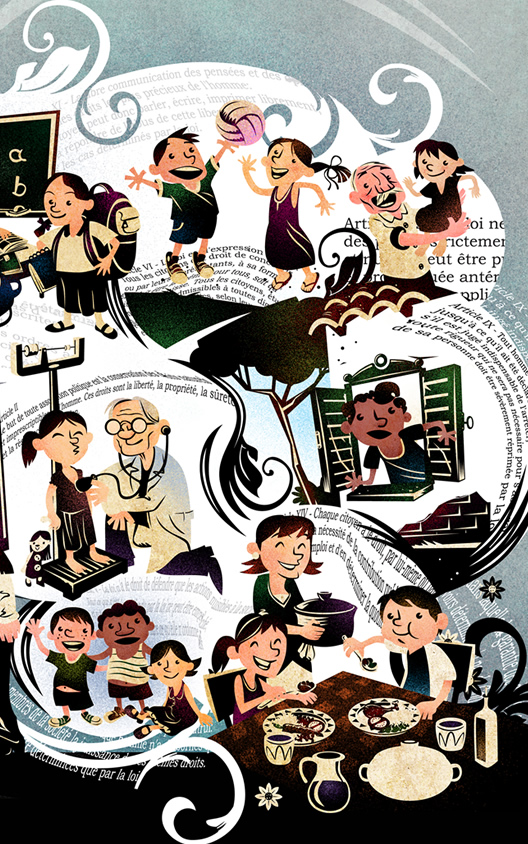 E abaixo, como a ilustração e o layout da página (ainda com um texto temporário) funcionam juntos.
Mais ilustras:
silbachstation.com (em Português)
-------------------------------------
And bellow you can see the illustration and the page layout working together.
More illos at: silbachstation.com (in English)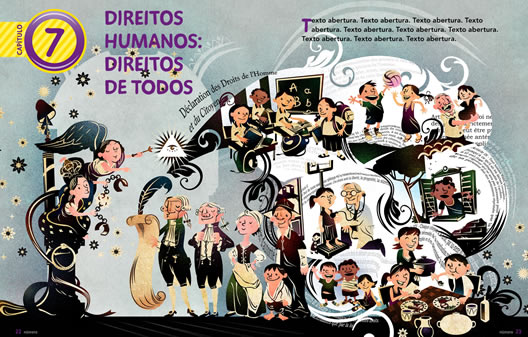 Twitter
Flickr
Facebook
Marcadores: Didáticos, educational book, gallery 02, illos, spotlight
Tweet