El Zorro...!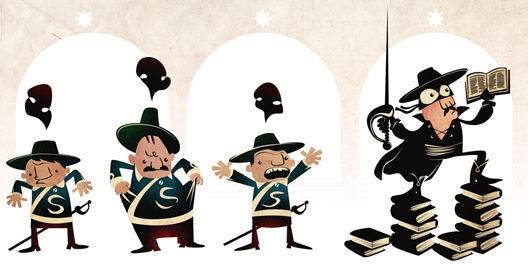 Tive a oportunidade de desenhar um dos meus heróis preferidos - Zorro! - para um didático da Editora Ática... Embora esse Zorro aí não seja lá muito seguro de como escrever seu próprio nome... Por sorte tinha um dicionário por perto...!
-------------------------------------
I had the opportunity to draw one of my favorite heroes - Zorro! - to an educational book published by Editora Ática... Although this Zorro wasn't very good at spelling his own name... Luckily there was a dictionary nearby...!

Twitter
Flickr
Facebook
Marcadores: Didáticos, educational book, gallery 01, illos, spotlight
Tweet