Nossa Raia #79

No ano passado a
Editora Mol
me convidou para criar ilustrações para a
Revista Nossa Raia
(revista institucional da Drogaria Raia, uma das cinco maiores redes de drograrias do Brasil). A idéia era apresentar o novo programa de fidelidade da rede e isso envolvia a criação de artes para a capa (representando os ítens "Pontos", "Descontos" e "Ofertas") e para um infográfico, contando a história do programa a partir de 1988...
Foi um trabalho divertido, gostei muito de criar esses personagens/clientes...!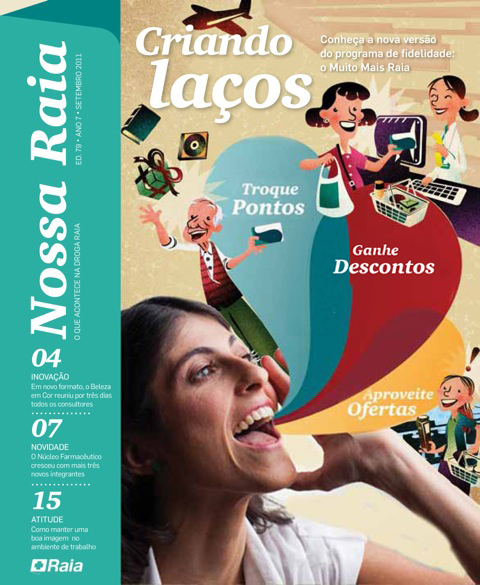 Last year, Editora Mol (A publishing house based in Brazil) asked me to create illustrations for Nossa Raia Magazine (an institutional magazine for Drogaria Raia one of the five largest drug retailing chain in Brazil). The idea was to present their new costumer loyalty program, creating illos for the cover (for each program item: "Points", "Discounts" and "Deals") and for the infographics representing the history of the program...

I really enjoyed creating theses characters... It was so much fun...!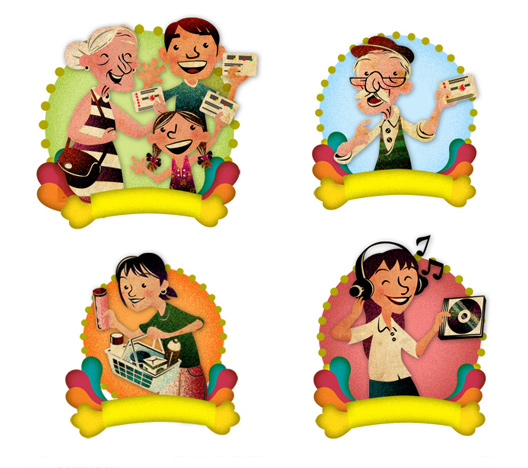 Mais ilustras:
silbachstation.com (em Português)
-------------------------------------
More illos at: silbachstation.com (in English)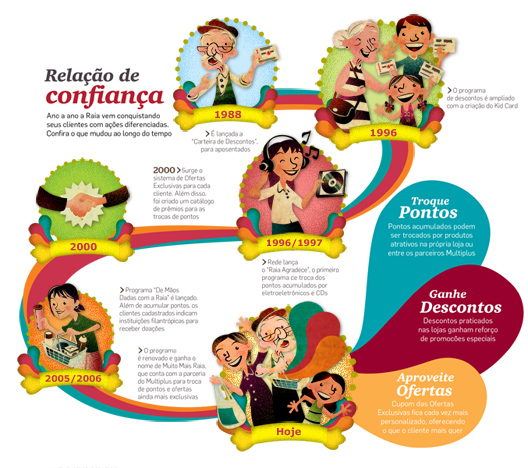 Twitter
Flickr
Facebook
Marcadores: capa, cover, editorial, gallery 02, illos
Tweet