Showcase 100: Photos!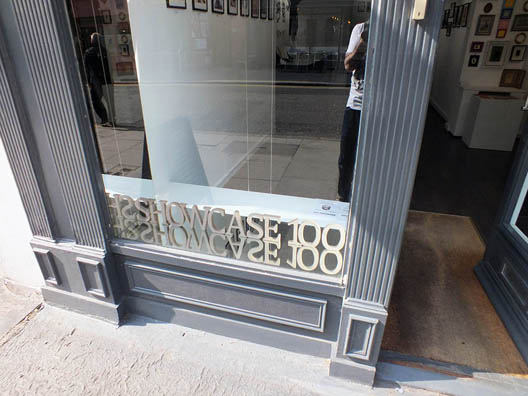 A exposição + livro
"Showcase 100"
foi um grande sucesso e aqui você pode var algumas fotos... Mas tem muito mais informação no site dos organizadores do evento,
clique aqui para ver fotos e saber mais detalhes
.
Esse foi um projeto da
Little Chimp Society
junto com o site
Hire An Illustrator
e nem precisa dizer o quanto adorei ter feito parte...! A previsão é uma nova edição do Showcase 100 a cada dois anos e espero ver cada vez mais gente talentosa
nas paredes da The Framer's Gallery em Londres
.
A exposição já acabou, mas o livro "Showcase 100: Illustration"
continua disponível no site da Little Chimp Society
.
Um pouco sobre o Showcase 100 (texto retirado do site):
"Showcase 100 é uma exposição e publicação de 100 ilustrações de alguns dos melhores ilustradores profissionais da indústria atualmente. O projeto busca apresentar uma grande variedade de trabalhos que representam as tendências e estilos do mercado criativo durante o ano. (...) Todos os 100 trabalhos serão apresentados na exposição - que acontecerá em Londres - e no livro que acompanhará a mostra."
-------------------------------------------------------------------------------------------
The art exhibition + book "Showcase 100" was a great success and I'm just sharing here some pics... Of course you will find a lot more at the Hire An Illustrator blog about this wonderful event.
"Showcase 100" is a Little Chimp Society project in partnership with Hire An Illustrator. I'm very happy to be part of this great party...! There are plans for a new edition in 2017, so stay tuned. I'm looking forward to see more and more awesome art from talented artists displayed on the walls of the Framer's Gallery in London.
From the Showcase 100 website:
"Showcase 100 is a juried exhibition and publication of 100 illustrations from some of the best professional illustrators working in the industry today. The project strives to showcase a wide variety of artworks that represent the trends and quirks of the creative market during the year leading up to the exhibition." (…) All of the work selected for the final 100 will be printed and framed for the exhibition, to be held in central London, and included in the accompanying publication."
The exhibition is over but the book is still available for purchase at the Little Chimp Society Shop.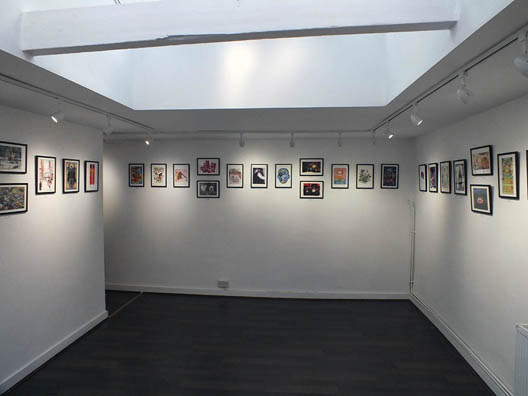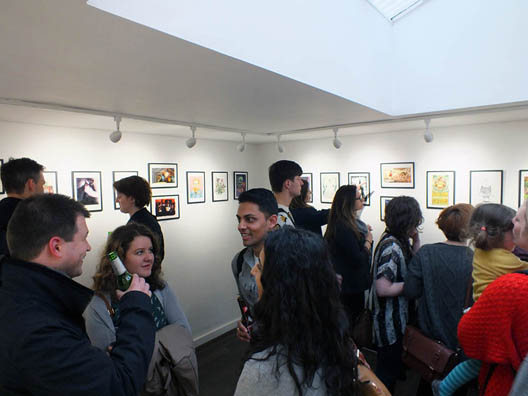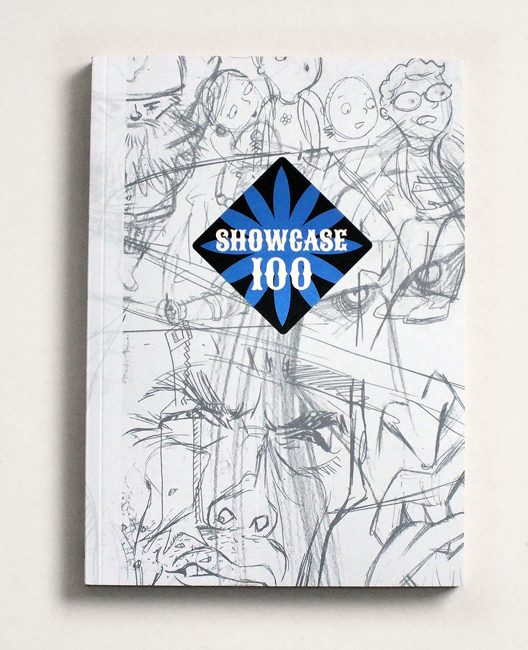 Mais ilustras:
silbachstation.com (em Português)
Para curtir:
Facebook
| Para seguir:
Twitter
| Para ver:
Flickr
-------------------------------------------------------------------------------------------
More illos at: silbachstation.com (in English)
Like:
Facebook
| Follow:
Twitter
| See:
Flickr
Marcadores: books, news, shows
Tweet