Spotlight: Cultivando Sementes/Growing Seeds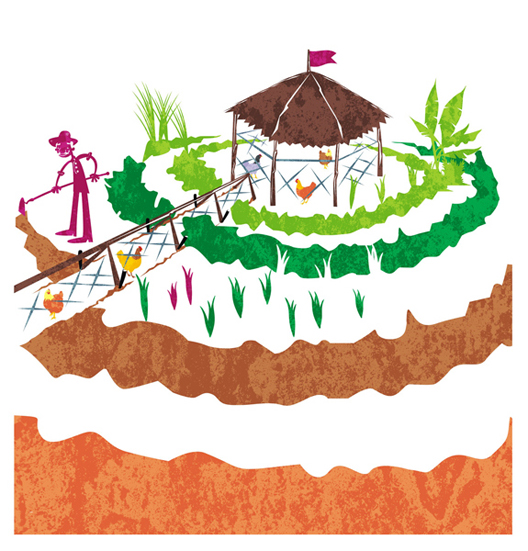 A ilustração em destaque -
"Cultivando Sementes"
- foi feita para ilustrar a capa de um questionário sobre o Projeto Mandalla, um sistema de canteiros concêntricos, ao redor de uma fonte de água e material orgânico. Esse projeto belíssimo (sobre o qual eu não sabia nada antes de fazer essa ilustração) acontece no sertão nordestino ajuda a devolver a dignidade e esperança ao homem do campo. Penso que é uma escolha bacana para o primeiro destaque desse ano que está começando...
-------------------------------------
This illustration -

"Growing Seeds"

- was created for the cover of a questionnaire about Project Mandalla, a project that brings dignity and hope for the families living in the poor areas of Brazil. Because of that I think it's a suitable choice for being the first illustration on the Spotlight in this new brand year.
Marcadores: gallery 01, illos, spotlight
Tweet