Mexendo o Esqueleto/Shaking Your Skeleton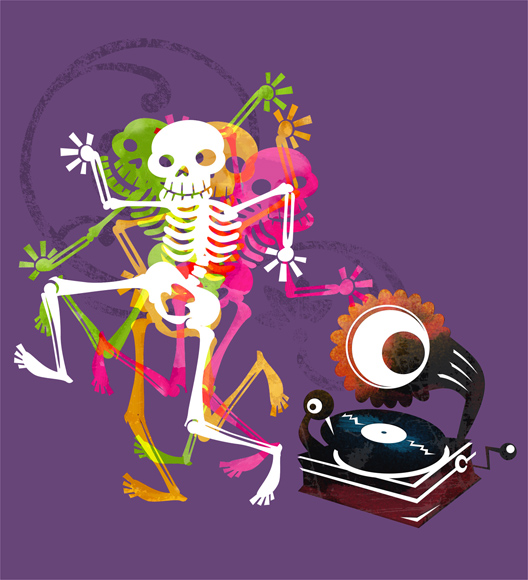 Esse esqueleto dançando foi criado para a seção "Criar e Montar" da nova edição da Mundo Escola, uma revista voltada para a educação pública. O artigo fala sobre como ensinar e aprender - de forma lúdica - a função do esqueleto. Usei as cores para indicar movimento e também para evitar que a ilustra adquirisse uma atmosfera sinistra.
Acesse meu portfolio para mais imagens,
clique aqui
.
-------------------------------------

A dancing skeleton created for Mundo Escola, a Brazilian magazine about education in public schools. I used a lot of colors to convey movement and also to avoid the illustration having a creepy mood.
To see more from my portfolio,
click here
.
Marcadores: illos
Tweet