Sancti Tantus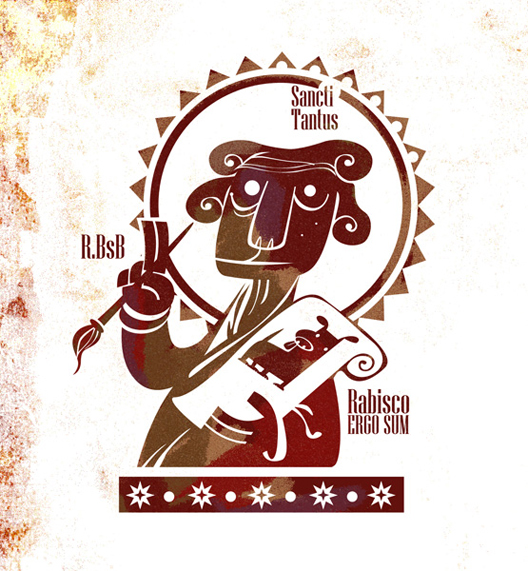 E nesse mês, dia 11, a partir das 19 horas, na Creperia Tio Gú (413 Sul) tem mais uma edição do
Rabiscão
, o encontro mensal de ilustradores de Brasilia. E o cara acima é o Sancti Tantus, ou se preferir, o
"São Tantos"
, o patrono do Rabiscão. No último encontro foram sorteadas duas canecas com essa figura. Também tem camisetas disponíveis para quem quiser encomendar: No
blog do Rabisdog
!
-------------------------------------
This is

Sancti Tantus

, the patron of the Rabiscão, an illustrators meeting that takes place every month here in Brasília. I created this illo to promote the event and now there are mugs and t-shirts with Tantus available to boys and girls. If you speak portuguese, check the Rabiscão blog!
Marcadores: gallery 01, illos, news
Tweet