Folha de São Paulo: Circuito SP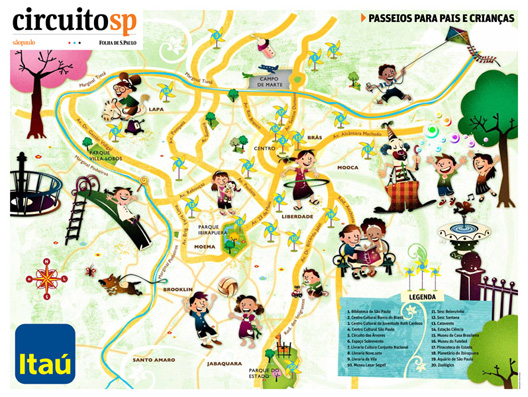 No ano passado, a Folha de São Paulo me chamou para criar um mapa ilustrado para o caderno Circuito SP. O mapa mostra algumas ruas e avenidas da cidade de São Paulo e cada catavento é um lugar com atrações para as criançada no mês de Outubro... Foi um trabalho bem interessante, pois eu não sou muito familiarizado com as ruas da cidade! Mas, no fim, tudo deu certo...! Acima, o resultado final do mapa. Abaixo, uma olhada mais de perto em algumas das ilustrações:
-------------------------------------
Last year, the newspaper Folha de São Paulo invited me to create an illustrated map for a special feature about fun places for children in October. Here in Brazil, October is also known as "the children's month". Above you can check the map and bellow a more detailed and closer look...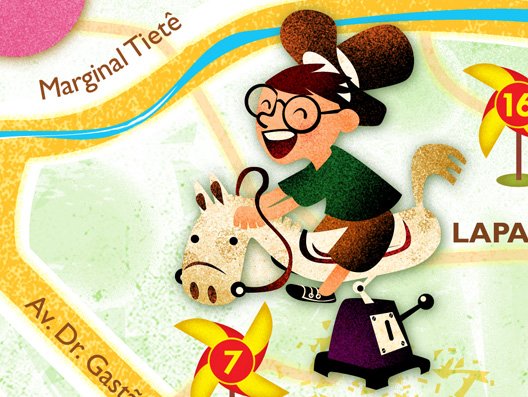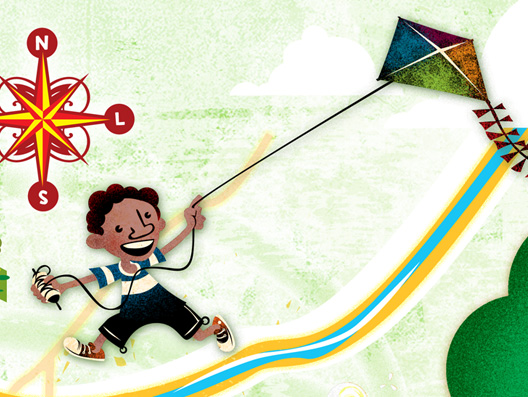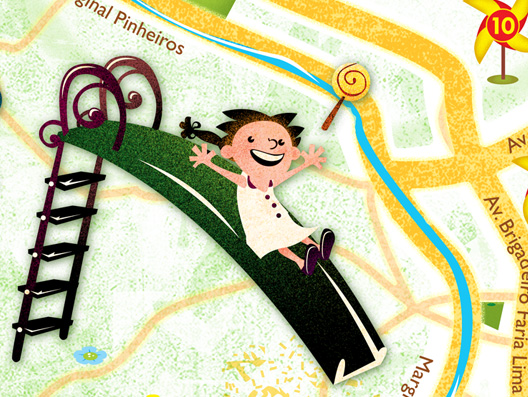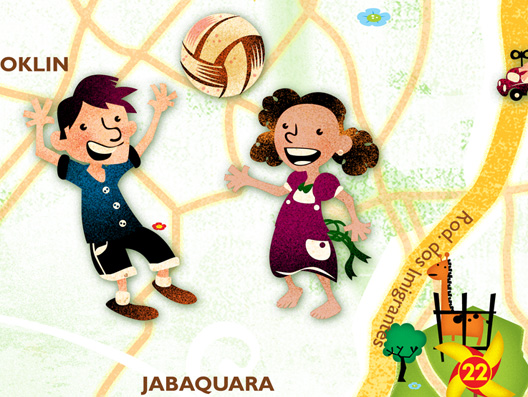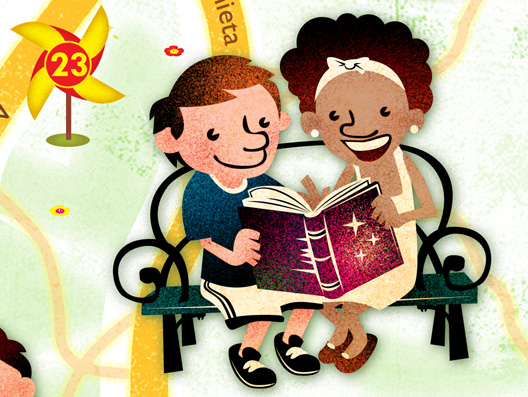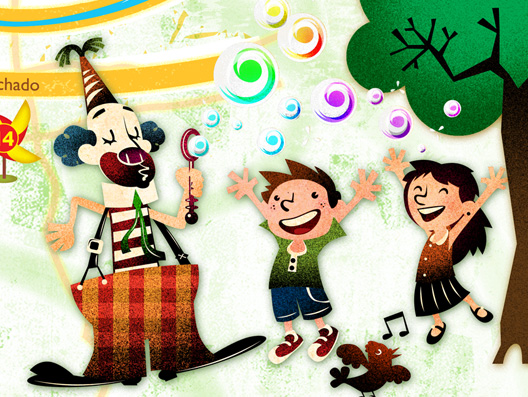 É isso! Embora esse mapa seja de 2011, talvez algumas das atrações continuem as mesmas nesse ano. Ei...! Não é tão difícil divertir as crianças... Pipas, escorregadores e até bolhas de sabão continuam fazendo sucesso ano após ano...!
E - é claro - você pode ver mais ilustras no link:
silbachstation.com (em Português)
-------------------------------------
And this is it...! Although this Circuit SP map is from last year, maybe some of the spots are still offering something for children of all ages. And is not too hard for kid to have fun: Sliders, kites and soap bubbles are still a success with kid, year after year...!
More illos at: silbachstation.com (in English)
Twitter
Flickr
Facebook
Marcadores: editorial, Folha de São Paulo, gallery 02, illos
Tweet