1 Ano de Rabiscão/Rabiscão: Year One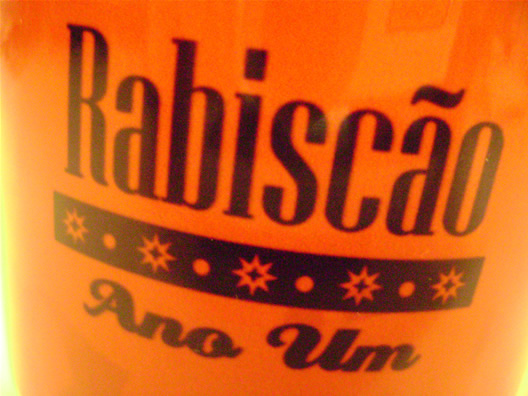 Nesse mês de Junho, o
Rabiscão
completa 1 ano! Parece que foi ontem que participei da primeira edição...!
No dia 11 de junho - sexta-feira - acontece a 12ª edição do encontro mensal de ilustradores de Brasília: o tradiconal "Rabiscão". O encontro acontece religiosamente todos os meses na creperia Tio Gú Café na 413 sul e tem como objetivo reunir profissionais e amadores da área para troca de informações em um bate papo bem descontraído.
Durante o encontro os participantes desenham em toalhas de papel nas mesas e em scketchbooks enquanto comem e conversam. E em todo encontro são sorteados vários brindes fornecidos por parceiros do Rabiscão ou produzidos pelos próprios ilustradores.
E essa edição "Especial de Aniversário" terá muitas surpresas sorteadas e sorteios surpreendentes...! Então, se você mora em Brasília ou está apenas de passagem pela Capital da Diversão, apareça no Rabiscão! Começa a partir das 19h e não tem hora para acabar!
Saiba mais visitando o
site do Rabiscão
!
-------------------------------------

This month, the Rabiscão - a gathering of illustrators that takes place every month here in Brasilia - is going for its 12th edition! To celebrate its anniversary we're going to have a lot of cool stuff! If you reading this, chances are you are not in Brazil... But, if you are an illustrator and someday decide to visit to Brazil... Well, don't forget to include going to Rabiscão in your "to do" list! Being an illustrator is sometimes lonely and the Rabiscão is all about meeting another fellow illustrators to chat and sketch all night long.
Labels: news
Tweet