Baby!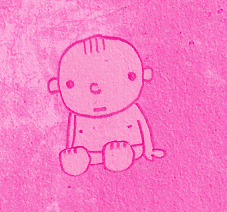 E no dia 29 de maio, minha filhotinha - super fofa! - nasceu. E por causa do nascimento dela, minha cabeça e coração ainda estão em maio e por isso os updates do mês tanto do site quanto do blog tiveram que esperar um pouquinho. Sabem, estou me aperfeiçoando na arte de trocar fraudas!
E, sim, as aranhas de estimação foram embora.
-------------------------------------

On May 29th, my daughter was born. In many ways my mind and heart are still locked in that date so that's why this site and blog updates are a little late... I'm mastering the art of changing diapers!

And, yes, my pet spiders had to go.
Tweet