Antes do Vetor / Before the Vectors

Já me perguntaram se eu desenho direto no computador ou se faço no papel
antes... E às vezes também me pedem para dar uma olhada no desenho original à lápis...
Bom, na maioria das vezes, eu faço o desenho à lápis, jogo no scanner e depois finalizo no computador. Mas nem sempre é assim... Ilustrações como "Hey Taxi" foram feitas direto no computador. Dependendo da ilustração, um rápido esboço é o suficiente, como no caso de "Dream #15". Em outros casos, além de um esboço geral da cena, preciso de um desenho um pouco mais definido para me guiar, como no caso dos touros em "Mano A Mano".
Então, seguem abaixo alguns exemplos para quem tiver a curiosidade...
-------------------------------------
Sometimes somebody asks me if I create my illustrations directly on the computer or if I draw first using pencil and paper... People also ask me to see the pencil drawing so they can compare it to the final image...

I usually draw some pencil sketches using pencil and paper, but it's not always the case. For example, "Hey Taxi" was made directly on the computer. To create "Dream #15" the only pencil drawing was a rough sketch. In some cases I need a more detailed pencil drawing, like the bulls in the "Mano A Mano" illustration.

So, for those who are interested about this kind of stuff, I included some images comparing the pencil drawing to the final result...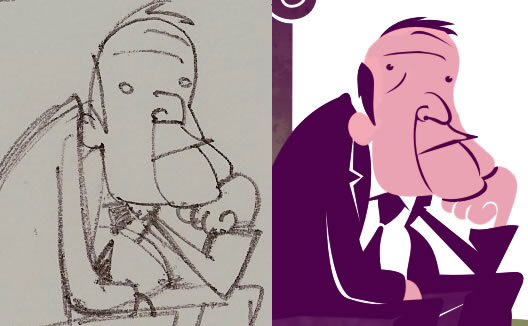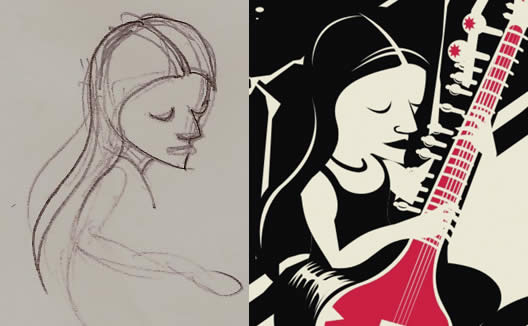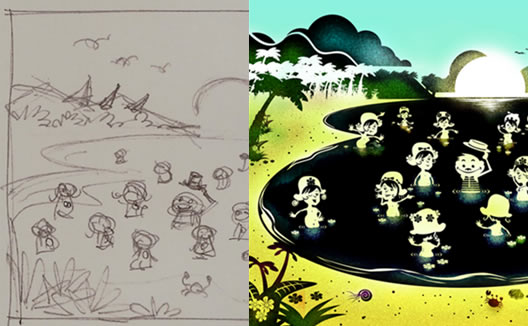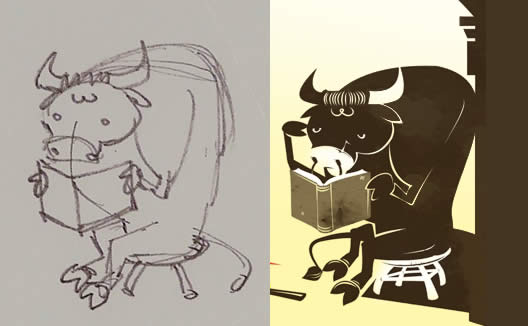 Tweet