Novo Silbach Station! / New Silbach Station On Line!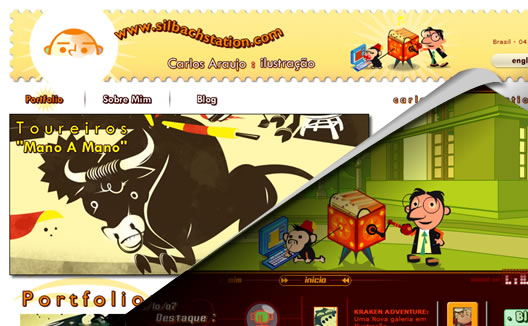 Nova versão! Silbach Station 2.0 está no ar, com um novo design que apresenta melhor o meu portfolio. Depois de quatro meses trabalhando no novo site... Já estava na hora de botar no ar!
Além do site,o blog também foi redesenhado e agora - finalmente - os posts estão em português e em inglês.
Clique aqui
e conheça meu novo site! Espero que goste!
-------------------------------------
New design! Silbach Station 2.0 is on line! After four months of hard work... It's about time! Check out the new illustrations and - by the way - from now on my blog will have posts both in english and portuguese!

Click here to visit my new site! I hope you like it!
Marcadores: news
Tweet